The NSA is dedicated to improving the art form, and has created national standards and terminology for stepping – so that it can be taught and judged consistently where it is an event in Boston, Memphis, or Dallas. There are workshops and hands-on training for individuals to familiarize themselves with key elements associated with judging shows and improve a step team or group's technical proficiency in developing step routines.
Judges Training & Certification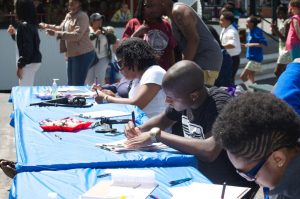 Fundamentals of Judging Workshop – is a workshop designed to train judges and step teams (coaches/step masters) the NSA rubric. The workshop goes in depth to the performance elements on the NSA judging sheet and uses videos and live performances of step teams to provide examples for scoring and feedback. This workshop can be taught onsite or via a webinar. Attending a judge's workshop is the first requirement for any seeking to become an NSA certified judge candidate. If you are interested in hosting a workshop or attending a workshop complete the form below or Email workshops@nsastep.org for more information.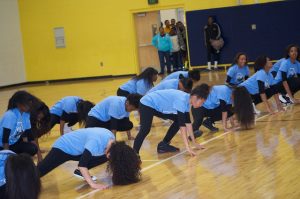 Step Clinic – the NSA step clinic is designed to teach stepping. The workshop is tailored specifically to the talent level and needs for the group seeking the workshop. The NSA has previously conducted workshops for schools, community centers, college step teams, and church groups. Our choreographers have worked with groups as small as twelve and as large as 150 participants.
Contact us for more information