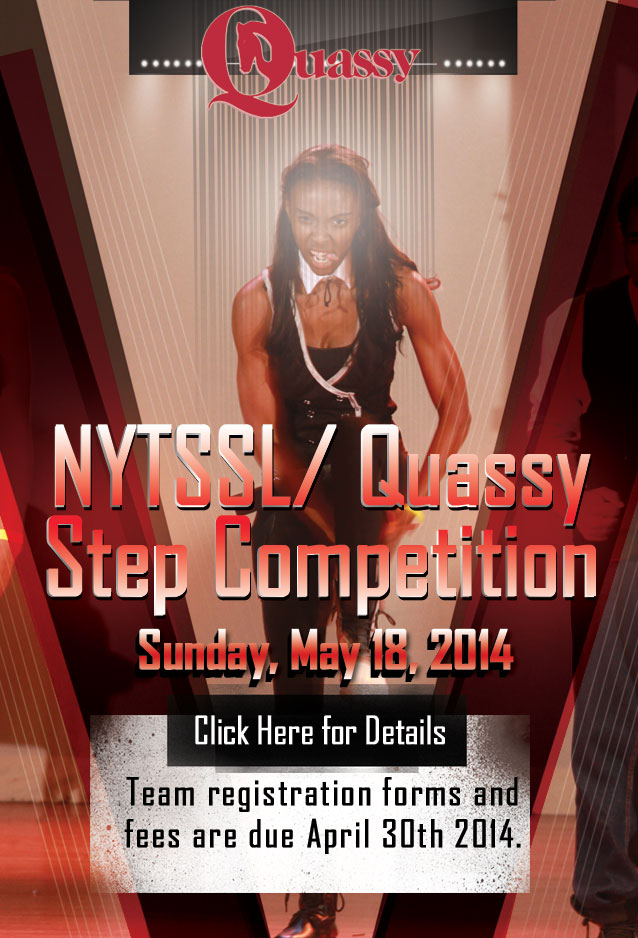 NYTSSL/ QUASSY STEP COMPETITION
Sunday, May 18, 2014
To be eligible to compete in the NYTSSL Quassy Park Invitational, each team must read and complete this registration form. Team registration forms and fees are due April 30th 2014. For further information on this event please vision www.NYTSSL.org or www.quassy.com Click Here to Register!