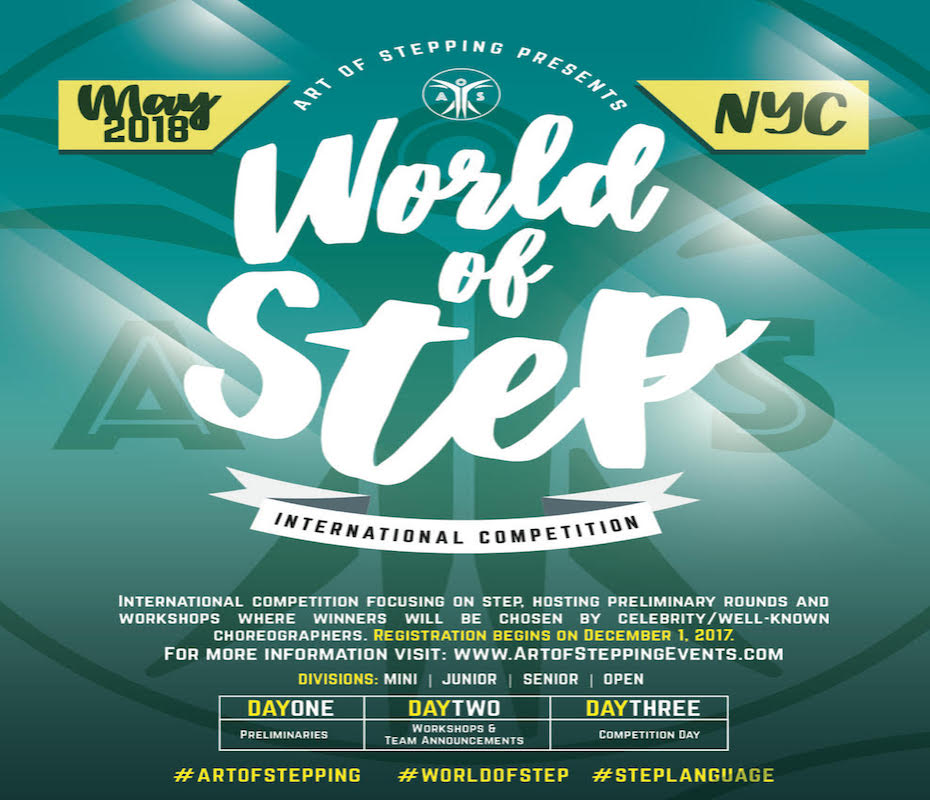 We are proud to announce, the National Stepping Association (NSA) is partnering with the Art of Stepping (AOS), in order to continue increasing appreciation and bringing awareness to step culture around the world! Recognizing the rich history of the art form, this partnership aims to continue to teach and tell the story of step to familiar audiences while introducing the culture to those who may be unacquainted. In addition, this collaboration will continue to provide high levels of competition for the

,

 beginner intermediate, and advanced steppers.
As an AOS partner, all winners of our 2018 National Championships will receive an automatic bid to the World of Step! It's safe to say that it is officially time to BRING IT!
National Stepping Association
Bringing Consistency & Integrity To The Sport Of Stepping
The National Stepping Association is a non-profit organization dedicated to the preservation and celebration of the stepping art form, at the youth, collegiate, and alumni level.



NSASTEP.Org
479 Sam Ridley Parkway, #105-177
Smyrna, TN 37167

Email: info@nsastep.org